Preston TSA School Direct Trainee's experiences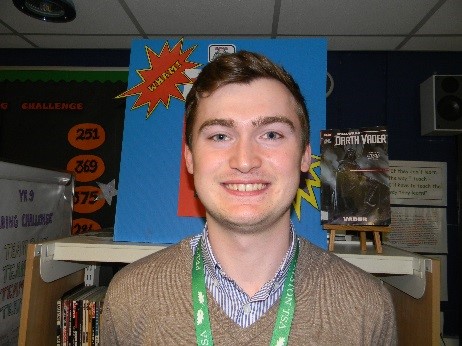 17 March 2017
Want to teach?
The Preston Teaching School Alliance School Direct training programme provides graduates with a direct route into teaching. The Preston Alliance, working in partnership with the University of Cumbria, consists of a variety of primary, secondary and special schools with a proven track record of providing outstanding teacher training. You will be trained by outstanding teachers within the alliance leading to the award of Postgraduate Certificate of Education with QTS (Qualified Teacher Status).
Why train with us?
The Preston Teaching School Alliance will provide you with the opportunity of being part of a school team from the very beginning. We have been working together, in partnership with the University of Cumbria, to ensure that our PGCE School Direct training programme is of the highest quality, providing our trainee teachers with all of the support and resources that they will need to enable them to develop into the outstanding teachers of the future. As part of the programme you will work alongside excellent practitioners and mentors in schools that have a proven track record in providing outstanding teacher training and professional development opportunities.
School Direct Trainee's Experiences
I have absolutely loved my training so far, it has been highly rewarding learning to work with young people and developing as a Physics teacher. I started my training at Archbishop Temple School which was a great initial experience, the school used an iPad system which demonstrated the future of technology and teaching. I learned a lot about managing behaviour and planning engaging lessons. After I left Archbishop I started my secondary enactment phase at Hutton Grammar School, where I have now secured employment for my NQT year. It has been a great experience working at Hutton and being more independent as a teacher. Training as a teacher at these two schools has been a great experience, I would recommend it anyone who is serious and dedicated when it comes to working with young people and developing them as learners.
Oliver Hacking, Preston Teaching School Alliance Trainee, 2016 - 17